Plaça de Barcelona
Architectural Design , 2023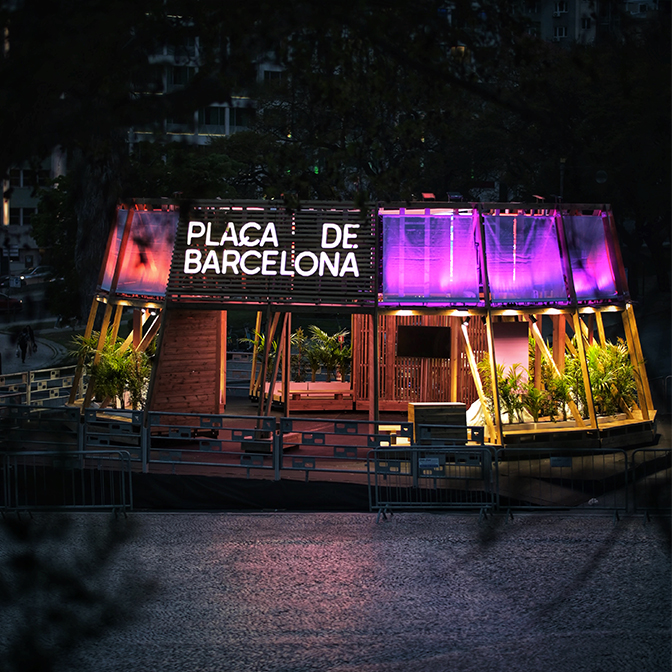 INTRODUCTION
Plaça de Barcelona is an initiative of the Barcelona City Council to show the potential of the city in an experiential and innovative way. At the request of Domestic Data Streamers and Folch Estudio, HOC was in charge of the architectural design of the space. The pavilion was conceived as an open and permeable polygonal square that could be reassembled on several occasions and approved to be installed in outdoor spaces.
HOC-Plaça-Barcelona-02.jpg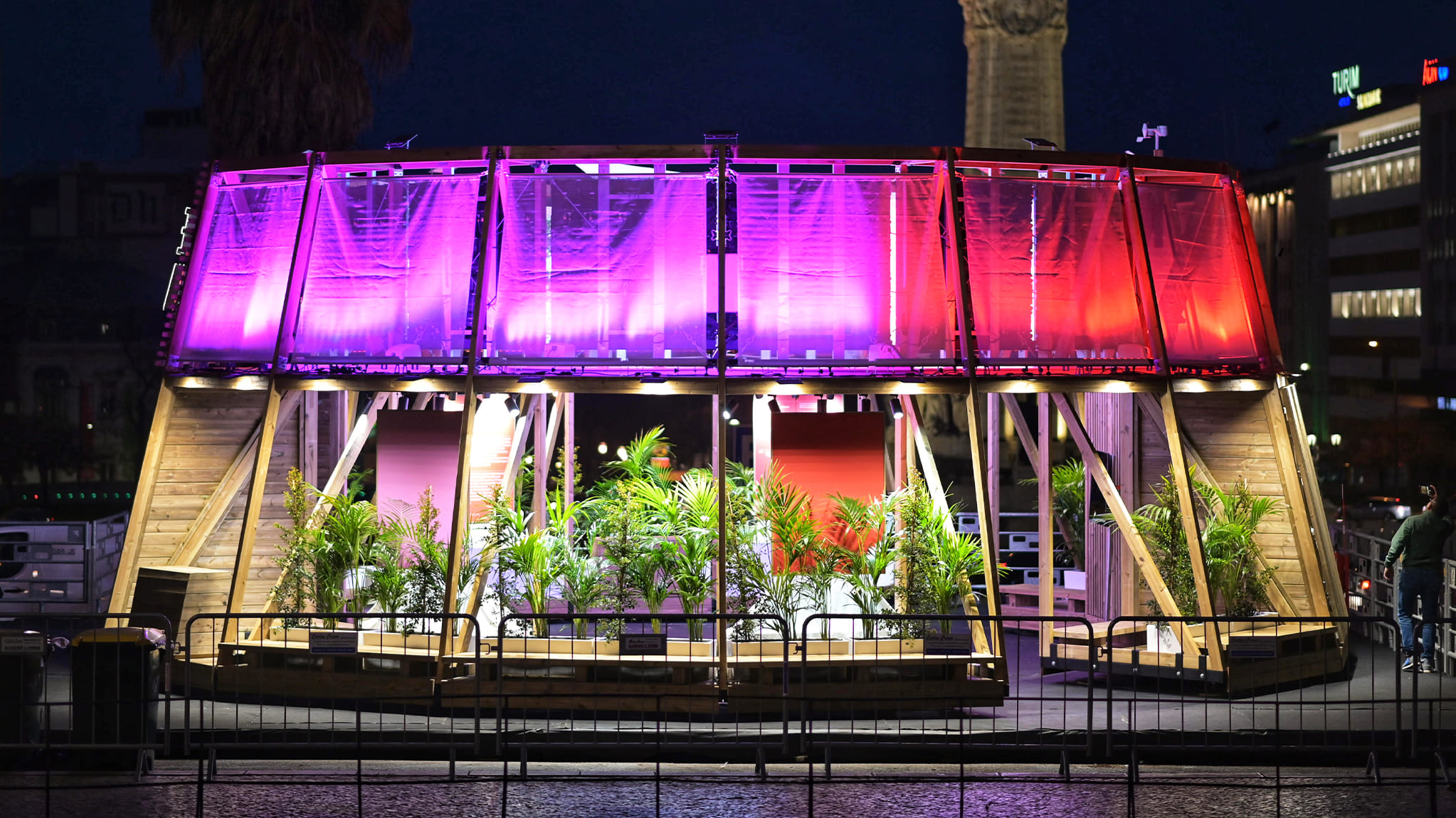 HOC-Plaça-Barcelona-04.jpg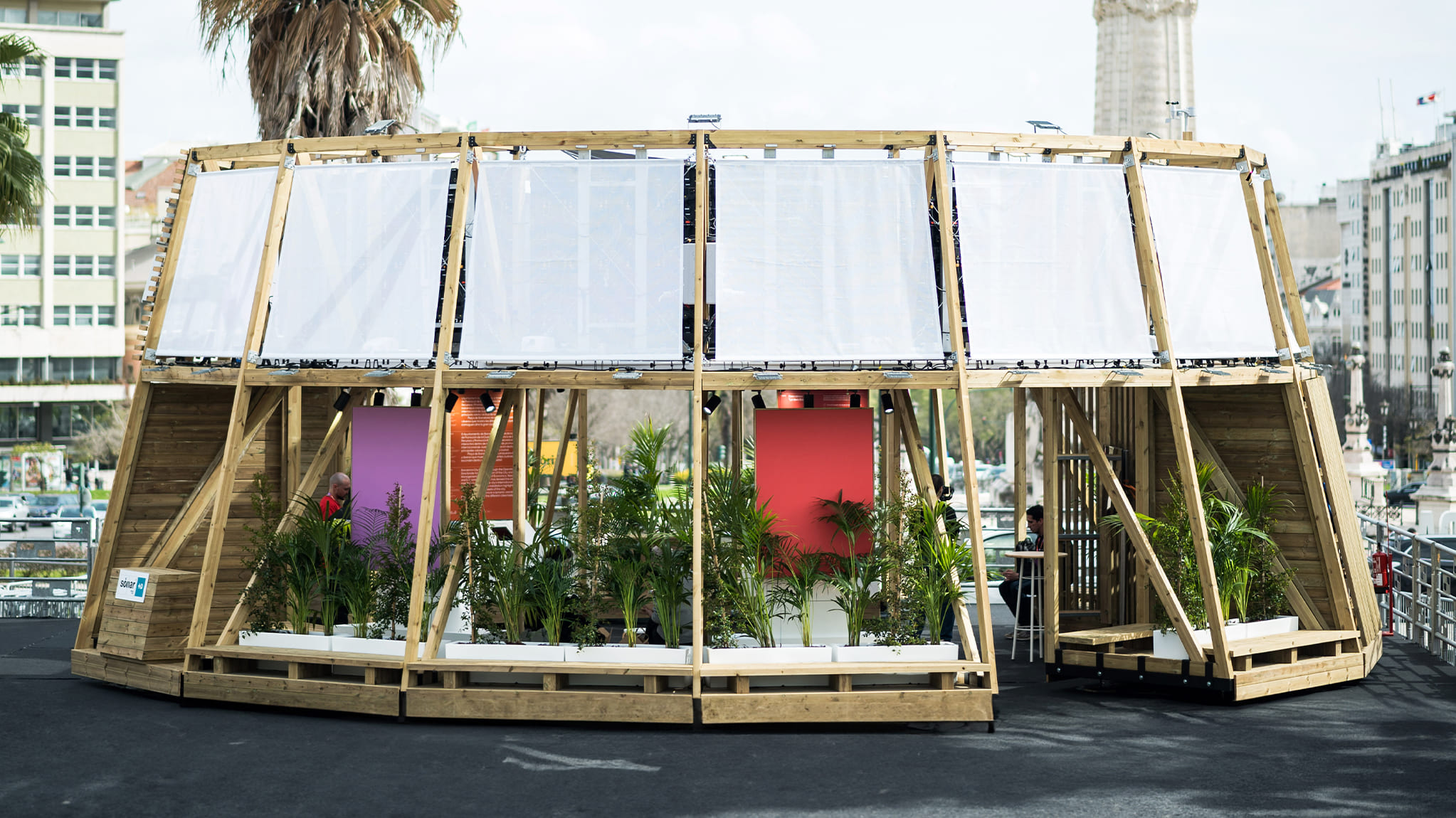 HOC-Plaça-Barcelona-06.jpg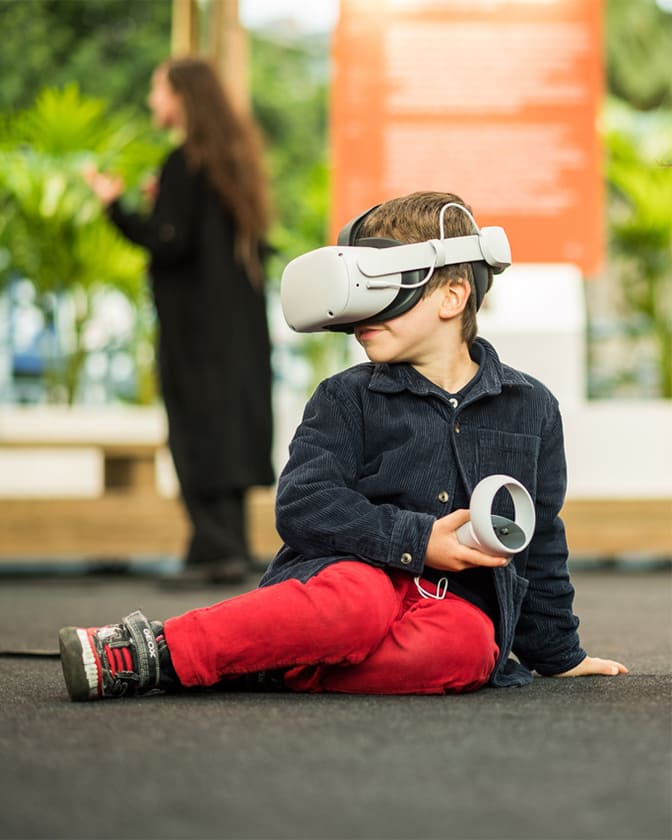 A detail about the project
The construction is made up of 16 polygons that form a circle with a diameter of 12m and a height of 4.5 metres. On the ground floor, the modules are grouped in sets of 4, always leaving the 5th module open, thus generating three entrance and exit spaces. The base of the construction is made of steel profiles and hidden counterweights of the same material, which give the structure the necessary weight to resist the thrust of winds of up to 100 km/h.
HOC-Plaça-Barcelona-03.jpg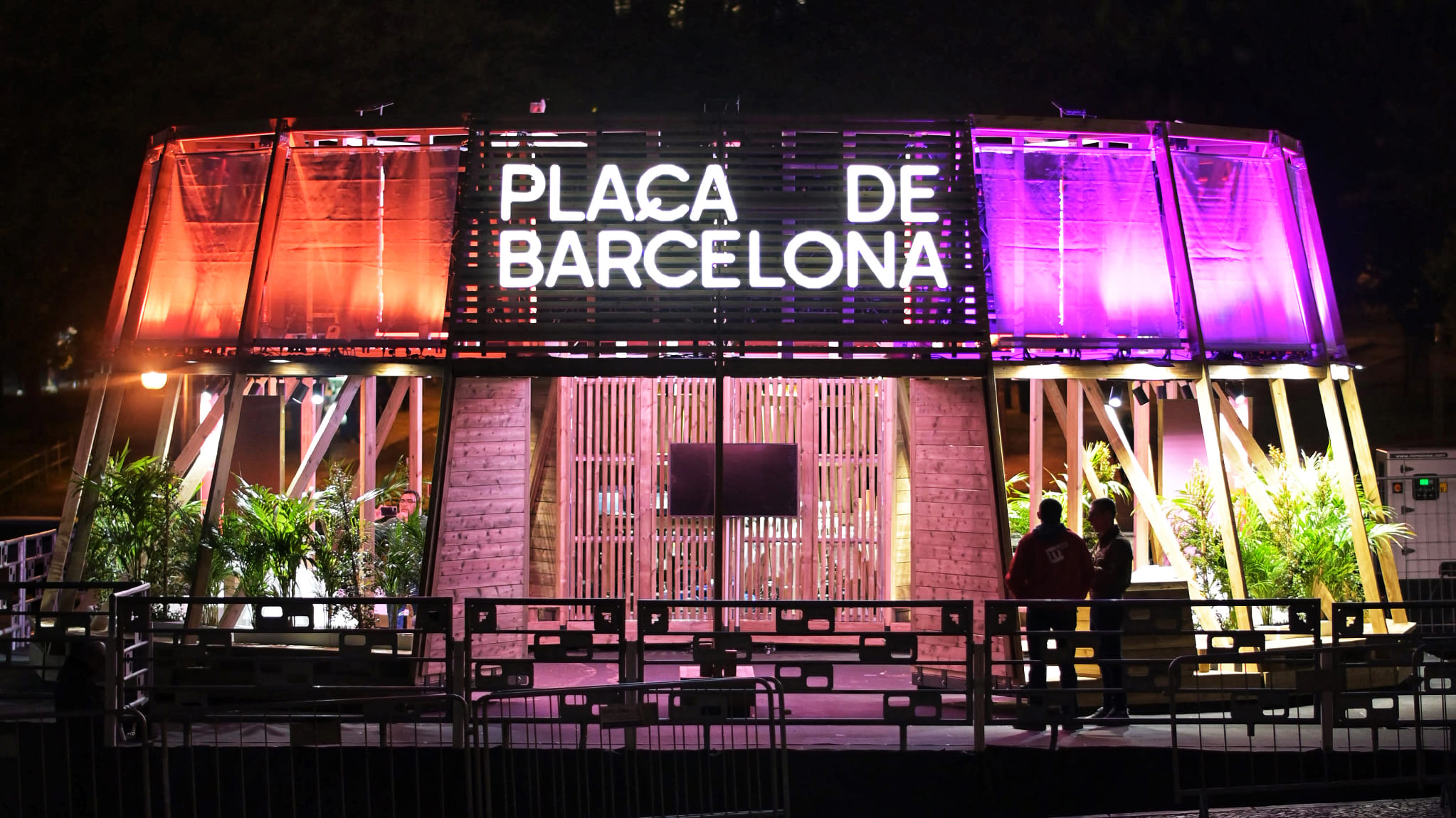 HOC-Plaça-Barcelona-01.jpg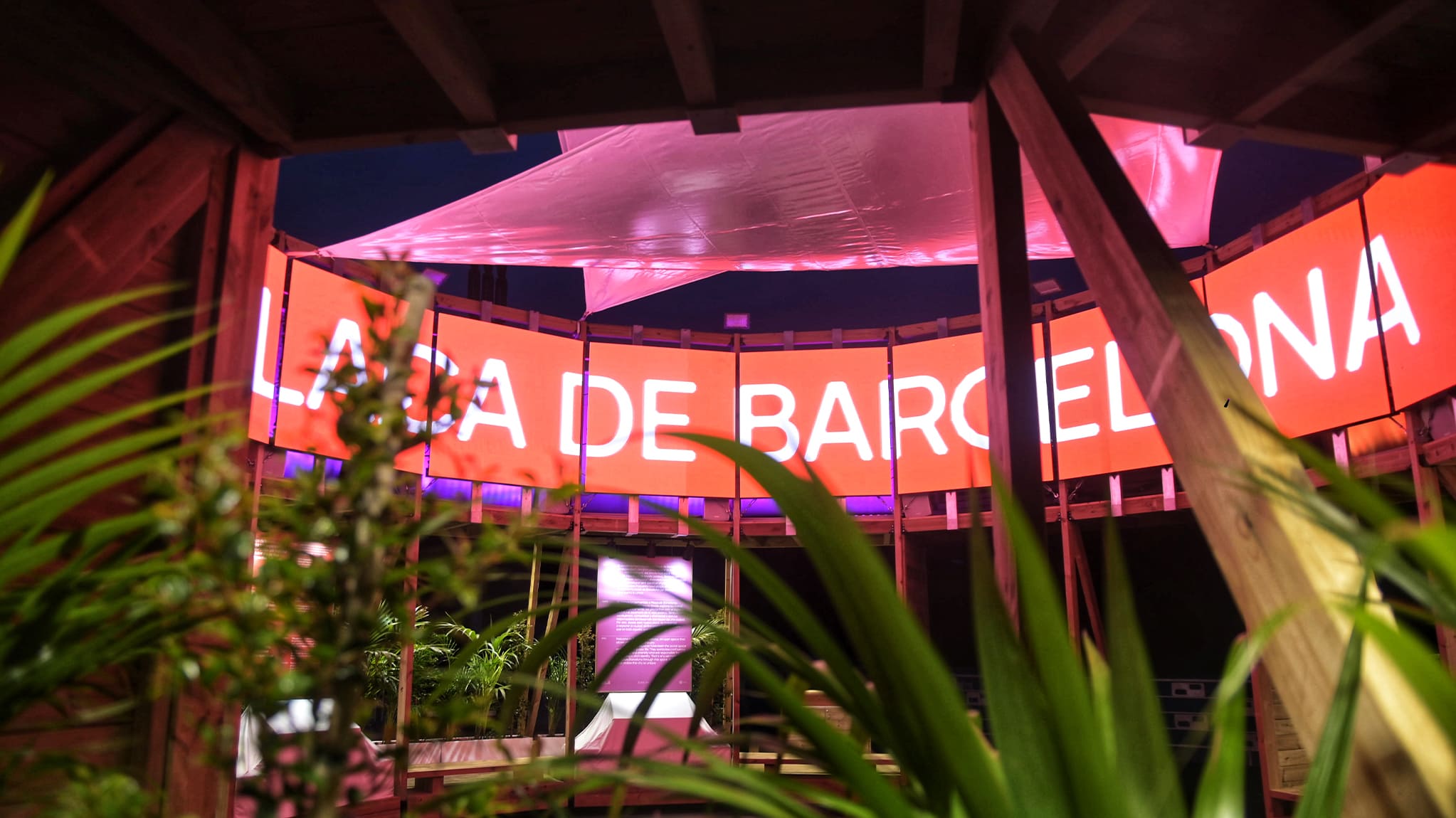 HOC-Plaça-Barcelona-05.jpg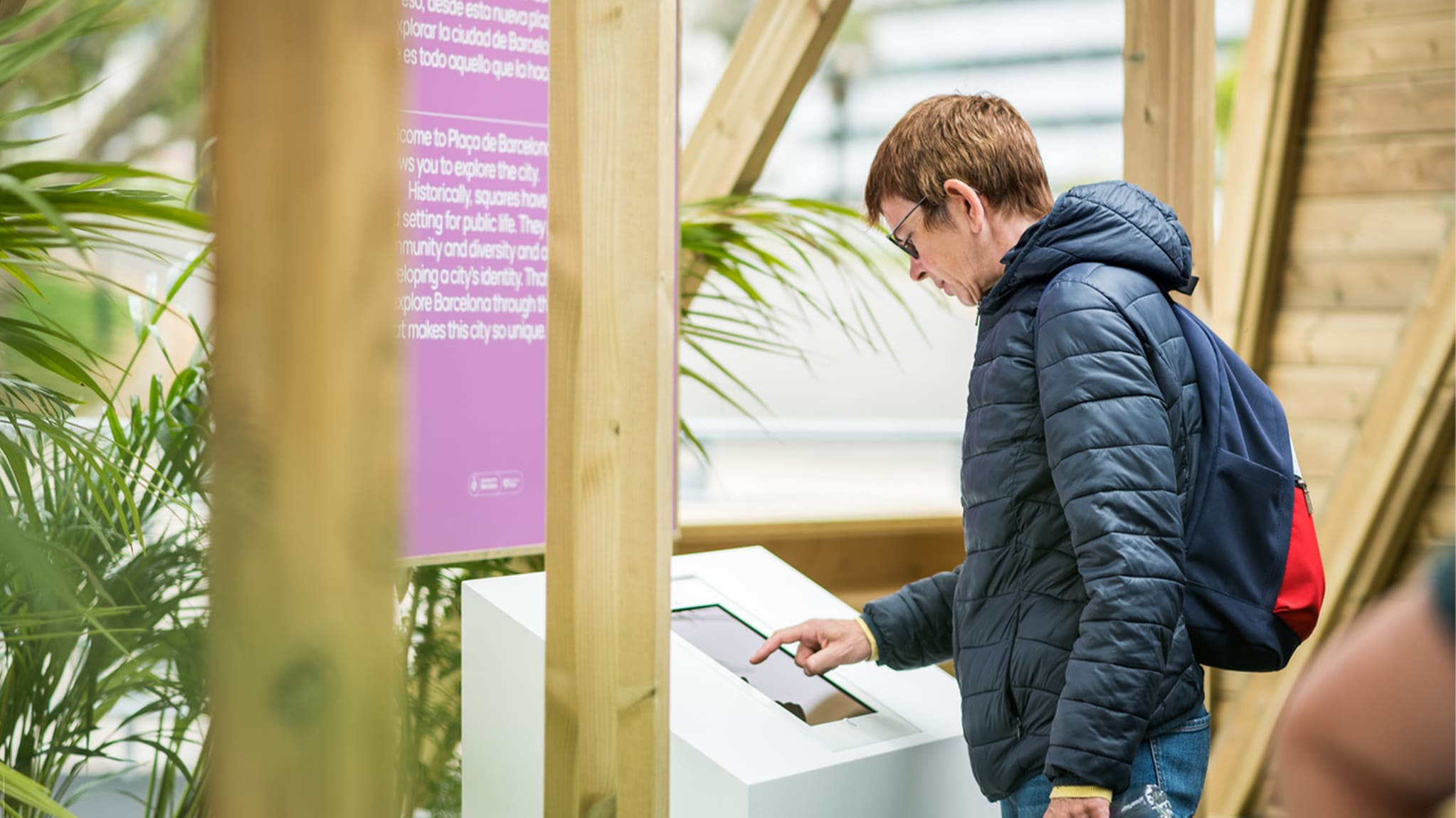 HOC-Plaça-Barcelona-08.jpg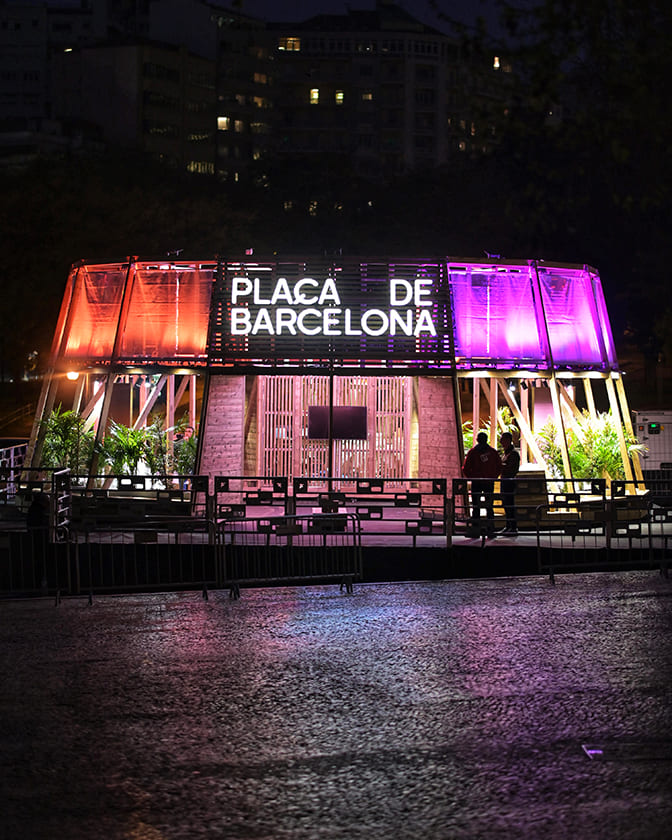 MIRA Festival
fashion event, 2023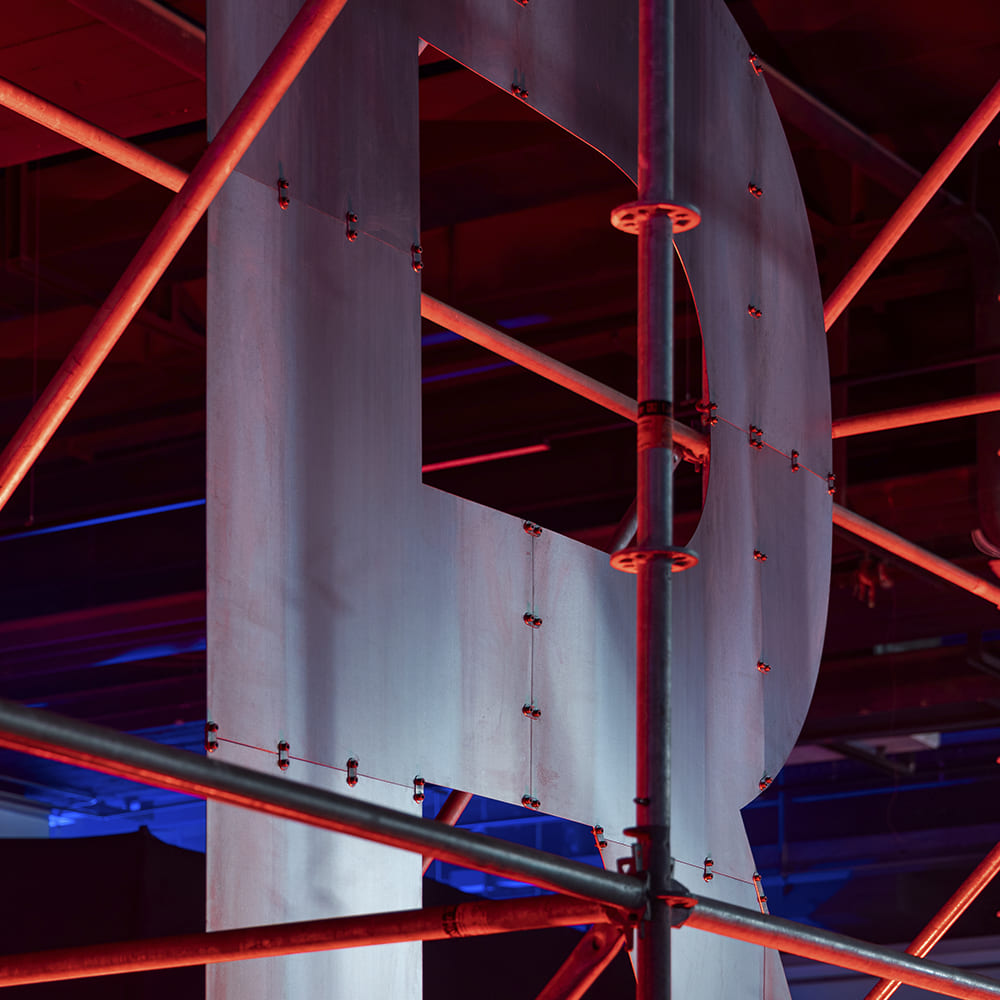 Smart City Expo World Congress
fashion event, 2023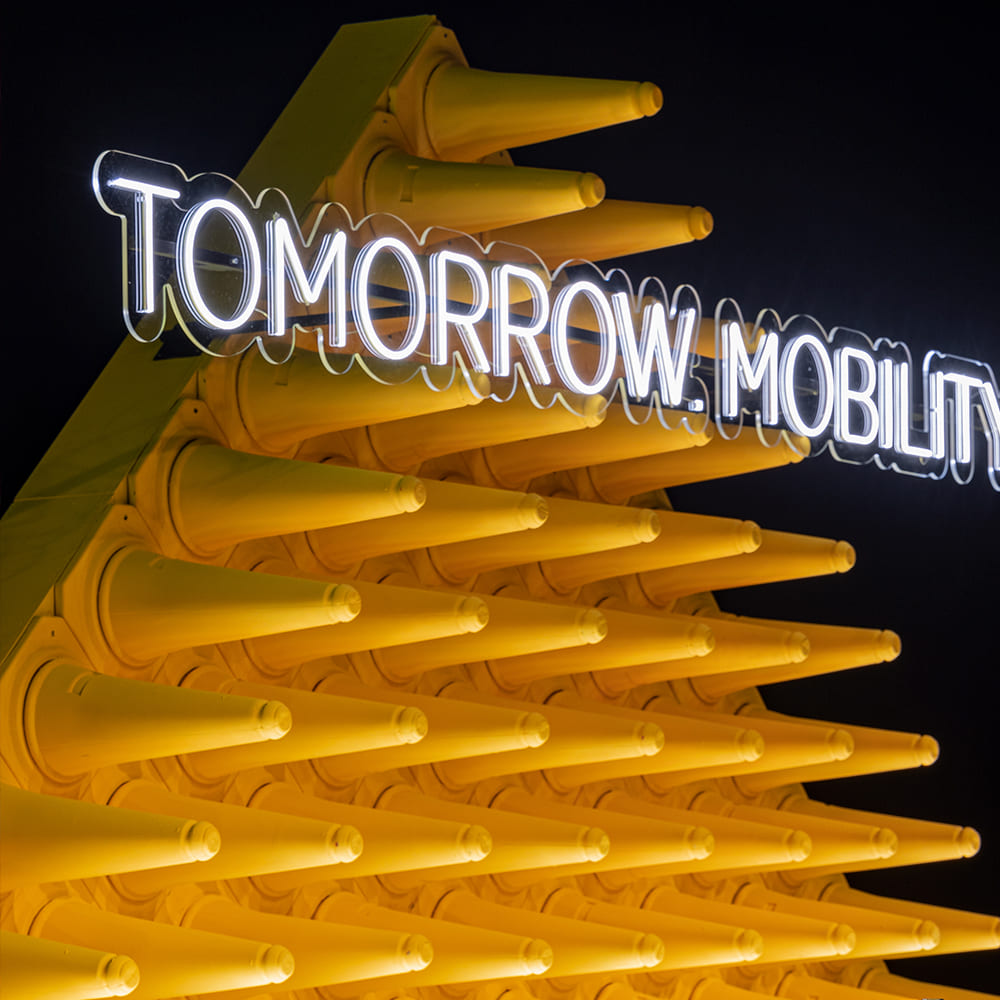 IOT Solutions World Congress
fashion event, 2023